Juan Jose Arevalo – June 6, 2021
In social networks, users hope that the Evangelical Church will pronounce on the idolatry of images by Sandinistas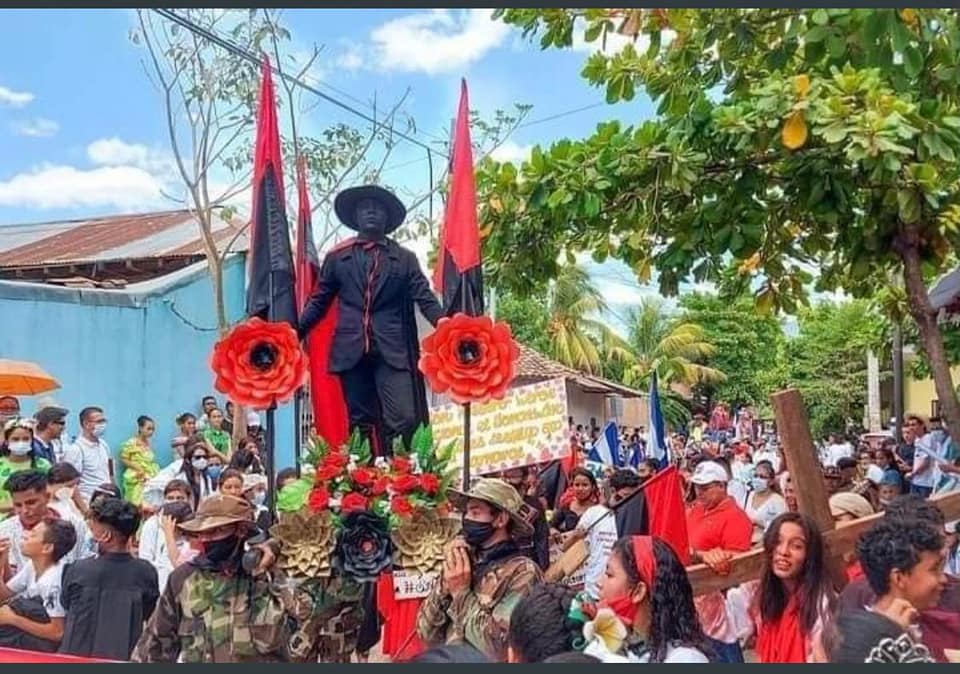 In the procession there were only employees of the Sandinista government. A woman can be seen carrying a cross.
Nicaraguan citizens are surprised by an image of General Augusto César Sandino, enhanced with a cross and being a statue erected like a saint of the Catholic Church.
Sports writer Miguel Mendoza posted the following on his Facebook: «SANTO DIOS, what is this: In El Sauce, Leon, they take out SAN BANDOLERO NEGRITO in procession. And they even pretend to pray and praise him. A young woman is seen carrying a cross as if making fun of the Catholic Church. This is a symptom of mental imbalance.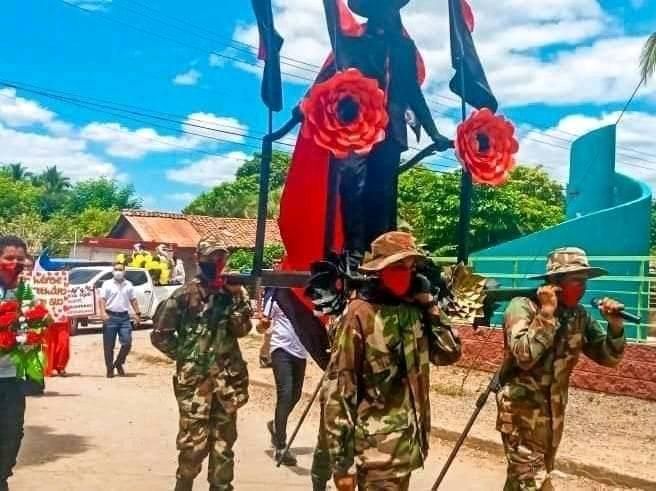 On the page of Dino Andino they published the following … «As if it were a Saint or a divinity, the supporters of the Ortega-Murillo regime carry on their shoulders a statue of General Augusto C. Sandino, in a political activity where they he observes a young woman carrying a cross, trying to ridicule the Catholic Church, this happened in El Sauce, department of León ».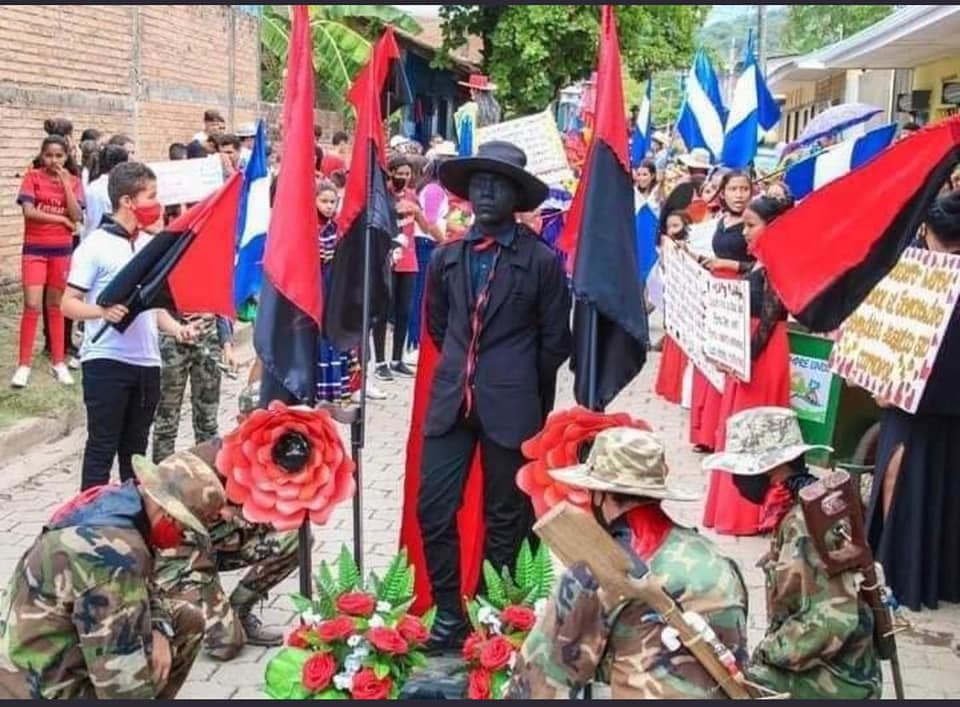 Posted in: Uncategorized